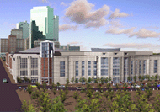 The Fort Worth Convention Center
1111 Houston Street
Fort Worth, Texas 76102
USA


+1 (817) 570 2222


+1 (817) 212 2756


Web Site

E-mail

Google map
Exhibition Name
Cycle
Next Date
DUG PERMIAN BASIN
Conference & expo focusing on the gas industry's business challenges and opportunities in identifying and developing unconventional resources
once a year
19.05 - 21.05 2015
MD&M TEXAS
Medical Design and Manufacturing Show. Exhibition & Conference
every 2 years
04.05 - 05.05 2016
QUALITY EXPO TEXAS
Manufacturing's Event for Quality Assurance and Continuous Improvement. Quality Expo Texas will equip you with fresh ideas and new technologies to eliminate waste, improve your processes, reduce costs, and meet customer needs
every 2 years
05.05 - 07.05 2016
Please note ! All dates are subject to changes. Contact organizers for more information before making arrangements.