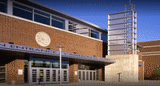 Pennsylvania Farm Show Complex & Expo Center
2300 North Cameron Street
Harrisburg, PA 17110-9443
USA


+1 (717) 787-5373


+1 (717) 783-8710


Web Site

Google map
Exhibition Name
Cycle
Next Date
PENNSYLVANIA AUTO SHOW
Pennsylvania Auto & Boat Show

once a year

Jan. 2017 (?)

GREAT AMERICAN OUTDOOR SHOW
One of the largest consumer events for sporting enthusiasts in North America in terms of size, attendance and exhibitor segments, targeting one of the biggest outdoor markets in the country

once a year

Feb. 2017 (?)

HORSE WORLD EXPO AND THEATRE EQUUS
Horse World Expo and Theatre Equus

once a year

March 2017 (?)

Please note ! All dates are subject to changes. Contact organizers for more information before making arrangements.