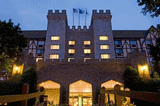 Radisson Hotel, Nashua
11 Tara Blvd
Nashua, NH 03062
USA


+1 (603) 888-9970


+1 (603) 888-4112


Web Site

Google map
Exhibition Name
Cycle
Next Date
NASHUA NH GUNS & KNIFE SHOW
Arms and Ammunition Fair. NASHUA NH GUNS & KNIFE SHOW presents shooting rifles, combat knife & swords, hunting gears, Camouflage Merchandise, rifle spoke, gun parts, sharpening tools, carbines, ammo, laser sights, holsters, gun cases and display safes

twice a year

Nov. 2018 (?)

Please note ! All dates are subject to changes. Contact organizers for more information before making arrangements.