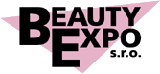 Smaragdova 322
CZ - 154 00 Praha 5
Czech Republic


+420-257 941 691


+420-257 941 702


Web Site

E-mail
Exhibition Name
Cycle
Next Date
City / Country
WORLD OF BEAUTY & SPA
International Trade Fair for Cosmetics, Hairdressing and Healthy Lifestyle
twice a year
27.09 - 28.09 2019
Prague
> Czech Republic
Please note ! All dates are subject to changes. Contact organizers for more information before making arrangements.