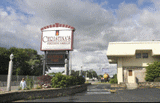 Demetri's Functions
2 Washington St
Foxborough, MA 02035
USA


+1 (508) 668-7200


Web Site

Google map
Exhibition Name
Cycle
Next Date
GUNS & KNIFE SHOW FOXBORO
Arms & Ammunition Fair. GUNS & KNIFE SHOW FOXBORO presents all types of firearms, combat knife, swords, sharpening tools, antique firearms, cartridges, hunting gears, gun cases & safes, self protection weapon, outdoor survival training and hi-tech optics

twice a year

03.02 - 04.02 2018

Please note ! All dates are subject to changes. Contact organizers for more information before making arrangements.