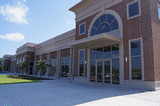 Columbia County Exhibition Center
212 Partnership Dr
Grovetown, GA 30813
USA


+1 (706) 650-5000


Web Site

Google map
Exhibition Name
Cycle
Next Date
GUNS & KNIFE SHOW GROVETOWN
Arms & Weapon fair. GUNS & KNIFE SHOW IN GROVETOWN features rifles, all types of knives, shotguns, personal defence weapons, fishing gears, holsters, antiques & collectible firearms, gun cases, hunting accessories, outdoor equipment

twice a year

Oct. 2018 (?)

GROVETOWN GUN SHOW
Guns & knife show. GROVETOWN GUN SHOW features shooting rifles, handguns, shotguns, collectible firearm, antique knife, personal defense weapons, fishing & hunting accessories, survival gears, military surplus, gun cases and safe

once a year

Dec. 2018 (?)

Please note ! All dates are subject to changes. Contact organizers for more information before making arrangements.