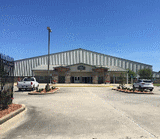 Forrest County Multi-Purpose Center
962 Sullivan Dr
Hattiesburg, MS 39401
USA


+1 (601) 583-7500


Web Site

Google map
Exhibition Name
Cycle
Next Date
HATTIESBURG GUNS & KNIFE SHOW
Arms Expo. HATTIESBURG GUNS & KNIFE SHOW presents automatic firearms, combat knife, samurai swords, collector guns, fishing tackle, antique pistols, cartridges, survival training, gun cases & safes, self protection weapons, flashlights and hi-tech optics

3 times a year

28.07 - 29.07 2018

Please note ! All dates are subject to changes. Contact organizers for more information before making arrangements.