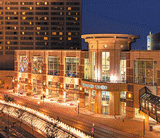 Lexington Center
430 W Vine St
Lexington, KY 40507
USA


+1 (859) 233-4567


+1 (859) 253-2718


Web Site

Google map
Exhibition Name
Cycle
Next Date
LEXINGTON GUN SHOW
Guns & knife show. LEXINGTON GUN SHOW features handguns, shotguns, shooting rifles, collectible guns, all size of knives, war relics, pistols, hunting accessories, fishing gears, military surplus, holsters, gun safes, gun cases, survival gears

4 times a year

14.04 - 15.04 2018

EXPEDITE EXPO
Expedited trucking industry Trade fair in Lexington. EXPEDITE EXPO features Trucking companies, truck manufactures, tools suppliers, truck owners, industry experts, B2B networking, truck wash and repairing services

once a year

20.07 - 21.07 2018

Please note ! All dates are subject to changes. Contact organizers for more information before making arrangements.