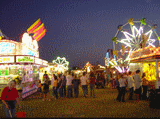 Baxter County Fairgrounds
1507 Fairgrounds Dr
Mountain Home, AR 72653
USA


+1 (870) 425-6828


+1 (870) 424-5159


Web Site

Google map
Exhibition Name
Cycle
Next Date
G & S ARKANSAS GUNS & KNIFE SHOW - MOUNTAIN HOME
Arms and Ammunition Fair. G & S ARKANSAS WINTER GUNS & KNIFE SHOW features rifles, handguns, shotguns, combat knives, samurai swords, cartridges, collectibles, antique coins, hunting and fishing accessories, war relics, carbines and self protection items

twice a year

July 2018 (?)

Please note ! All dates are subject to changes. Contact organizers for more information before making arrangements.