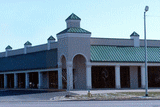 MID-TN Expo Center
1660 Middle Tennessee Blvd
Murfreesboro, TN 37130
USA


+1 (615) 896-0000


+1 (615) 895-0000


Web Site

Google map
Exhibition Name
Cycle
Next Date
MURFREESBORO GUN SHOW
Guns & knife show. MURFREESBORO GUN SHOW features handguns, shotguns, shooting rifles, collectible guns, all size of knives, war relics, pistols, hunting accessories, fishing gears, military surplus, holsters, gun safes, gun cases, survival gears

4 times a year

22.12 - 23.12 2017

Please note ! All dates are subject to changes. Contact organizers for more information before making arrangements.