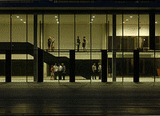 Oberschwabenhalle
Bleicherstraße 20
88212 Ravensburg
Germany


+49 751 82-640


+49 751 82-655


Web Site

Google map
Exhibition Name
Cycle
Next Date
MEIN HUND - RAVENSBURG
Dog Show. MEIN HUND - RAVENSBURG showcases puppies, all products for pets, pet grooming salons, chew toys, dog food and fun activities for pets

once a year

03.03 - 04.03 2018

Please note ! All dates are subject to changes. Contact organizers for more information before making arrangements.